The JH softball game at Annawan for today has been cancelled. There is no practice, either.

Stop in at either the Williamsfield office or the ROWVA HS starting tomorrow to get this RW t-shirt or hat! You can also sign up to become a booster club member at either office and receive your sticker and yard sign. #WeAreRW

Good luck to the RW JH softball girls today as they open up their season in Wyoming against Stark County!

Good evening. The ROWVA Williamsfield Booster Club Hall of Fame Ceremony is August 26, 2022. The inductees will be arriving at 5:00pm. The FFA Alumni are making pork chops. The Booster Club is in need of volunteers setting up for the ceremony starting at 400pm, food (sides) donations, dessert donations and help tearing down. The Booster Club is planning on serving over 100 people at the ceremony. If you can help, please contact, Chris Campagna at
ccampagna@rowva.k12.il.us
Thank you Chris Campagna

Tonight is the last night for RW JFL sign ups! Registration is from 4:00-7:00 PM at Nowhere Bar and Grill in Victoria.

The old ROWVA wall mats from the gym are for sale. There are two of them. Offers will be accepted through tomorrow, August 2nd at 3:00 PM. The winners must pick up the mats by Friday of this week. Please email Coach Gullstrand at
ggullstrand@rowva.k12.il.us
with your offers.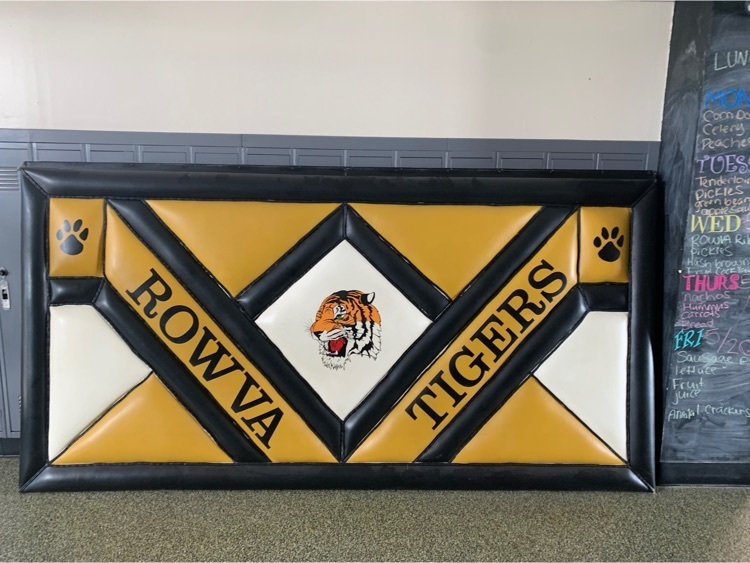 There will be an informational meeting for any ROWVA or Williamsfield 7th or 8th grader and their parents interested in playing JH football. The meeting will be immediately following JH baseball practice in Oneida. It will start at 6:00 PM. Look forward to seeing you there!

RW JH football is for grades 7 and 8. The season starts after Labor Day. Coaches will have informational meetings at ROWVA and Williamsfield the first week of school to pass out schedules and see how many kids are interested.

Hey, RW community! Please plan to come to Bill Adams Field in Oneida on Friday, August 19th for a fun-filled night for the whole family. There will be a dinner provided for a free will donation. There will be bounce houses, face painting, corn hole, dunk tank, baseball pitch speedometer, football kicking, punting and passing competitions. We will also introduce all fall sports teams and recognize the sponsors for the new scoreboard at the football field. Please see the attached graphic and document for more details! #WeAreRW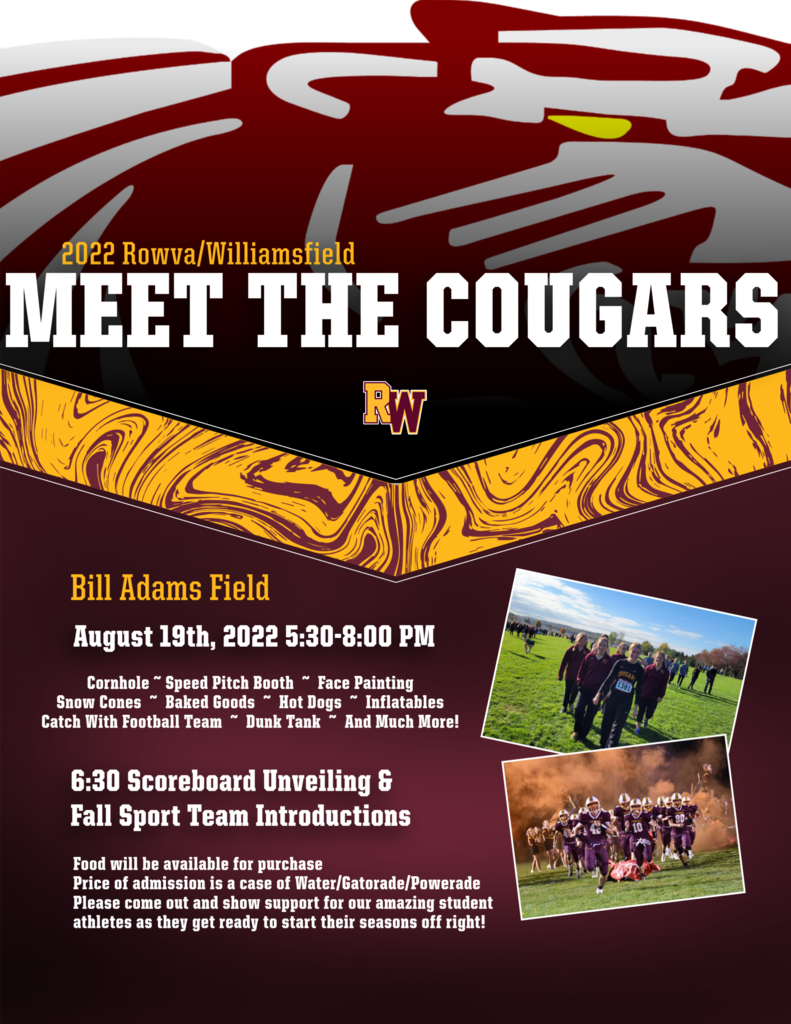 ROWVA Meal Prices for the up coming school year (2022-23)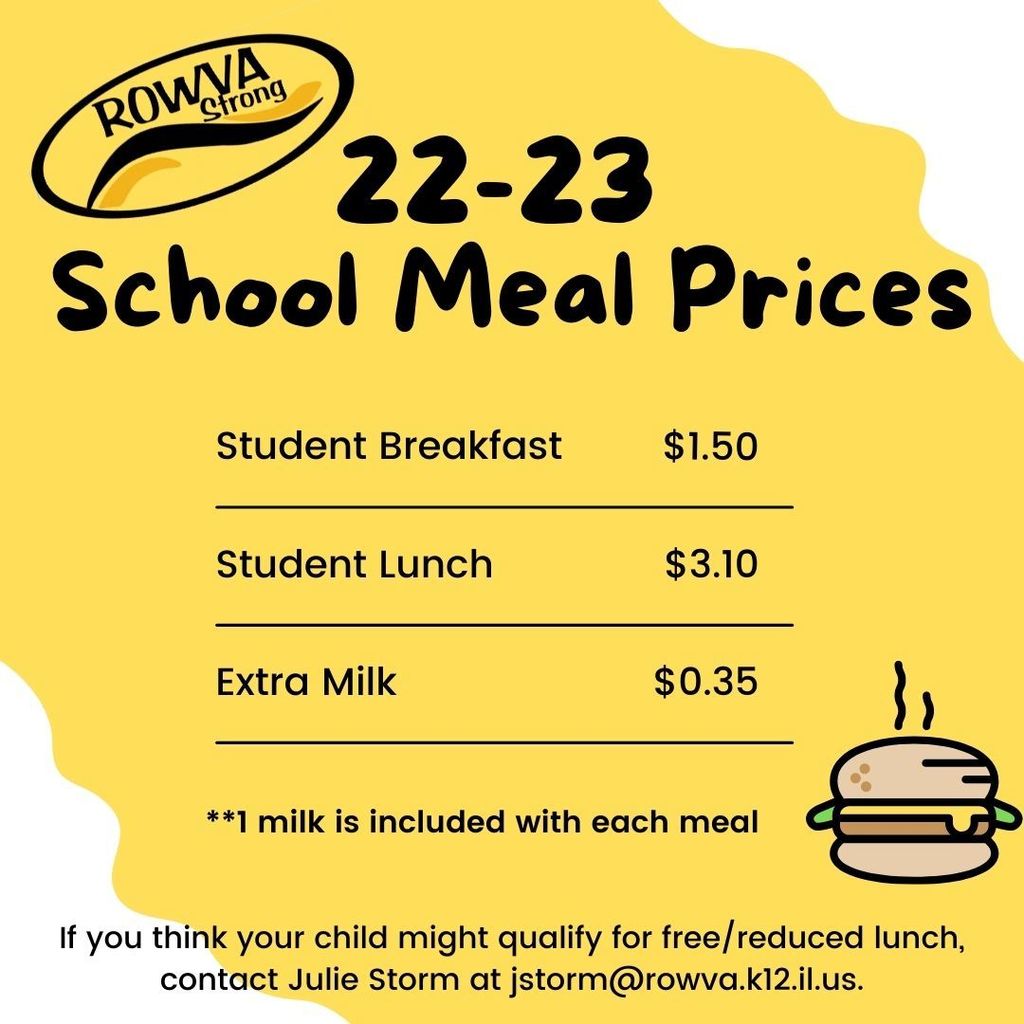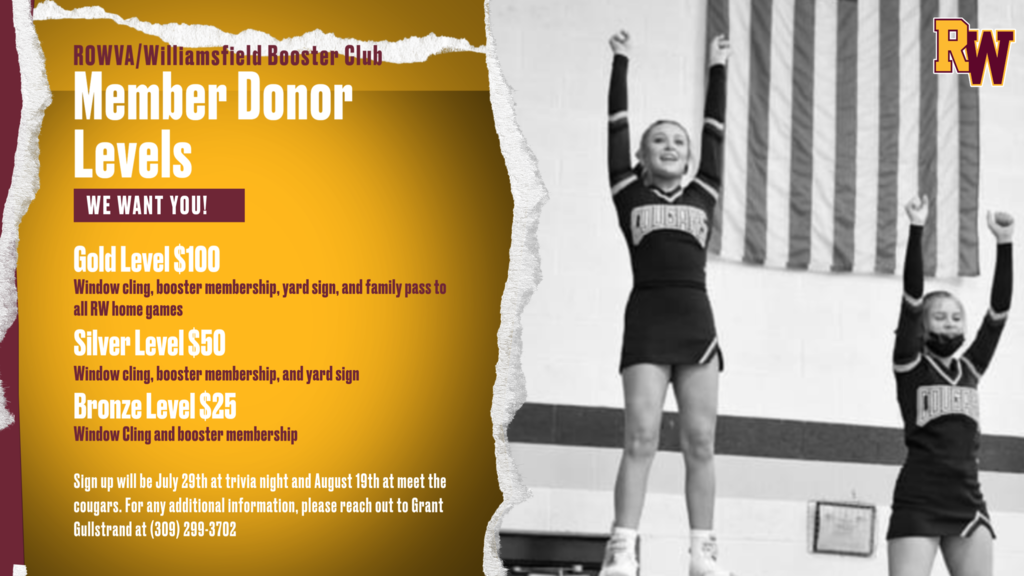 The 2022-2023 sports season is fast approaching! The booster club will be selling ad space again via the scorer's tables in both Oneida and Williamsfield. There are 71 home RW games in the gyms this year!! The cost to get your logo on the slide show played at all 71 games is $200. If you are interested, please email Mr. Gullstrand at
ggullstrand@rowva.k12.il.us
. Please be sure to attach the logo you would like us to use! Checks can be sent to: ROWVA HS 346 E ROVA Dr Oneida, IL 61467 Attn: Grant Gullstrand

The first JH boys baseball practice will be on Monday, August 1st, from 4-6 pm in Oneida. JH baseball is open to all boys entering 6th-8th grades. Make sure your son's sports physical is on file and up-to-date. Updates will be posted on the program Band App.
If you are a new family to our #ROWVAStrong school district, please use the link below to register your new student(s) through our online student information system, TeacherEase.
https://tinyurl.com/yjfvxh

The first ever RW Cougars boys basketball youth camp will take place at the end of July. Hope to see lots of campers there!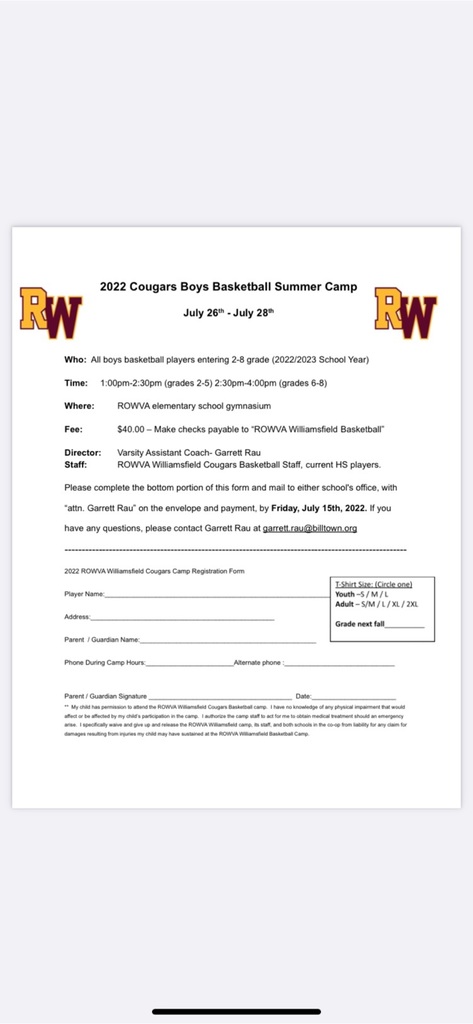 Congratulations to Lizzie Johnston for knocking Dana Clarke off the top spot today in the 10 Y fly!
Every year, NHS members nominate and select a specific teacher that they feel deserves the Teacher of the Year award. At the awards ceremony on Wednesday, former NHS president Ethan Main presented Mr. Johnson with his teaching award. Congratulations, Mr. J! #rowvastrong