Congratulations to Mr. Anderson on being honored by the ROWVA High School NHS as the ROWVA Teacher of the Year!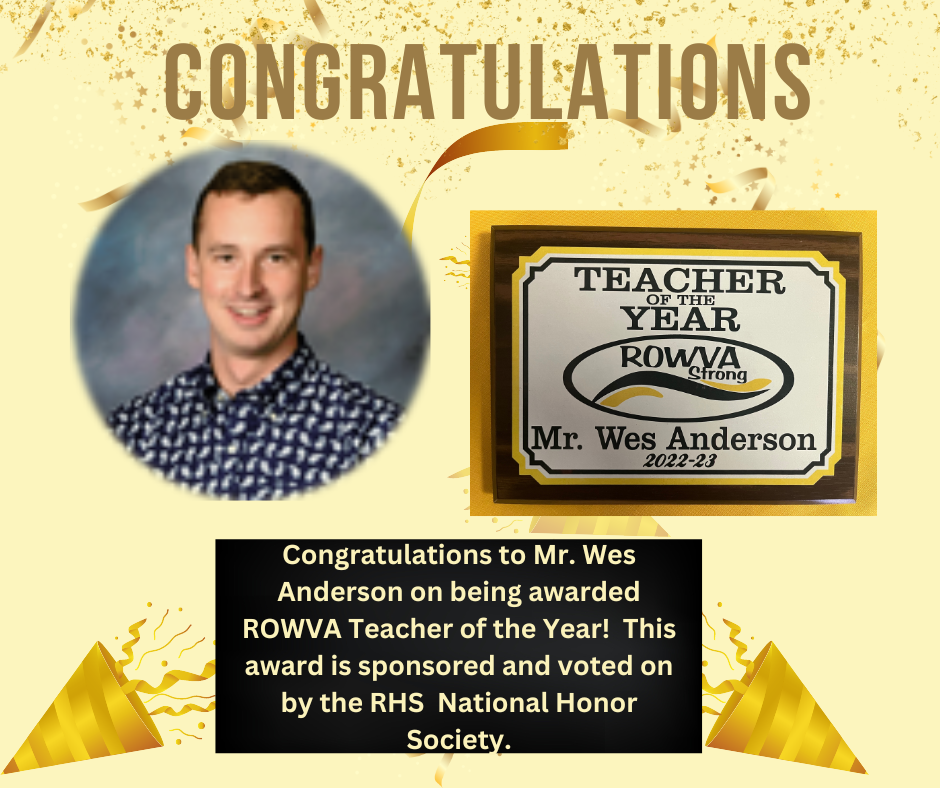 Congratulations to the ROWVA Class of 2023 on their upcoming graduation this weekend! Baccalaureate is Saturday, May 20, at 7 pm in the high school gymnasium. Graduation is Sunday, May 21, at 3 pm on the high school football field. *If you are attending graduation, please bring lawn chairs for your seating.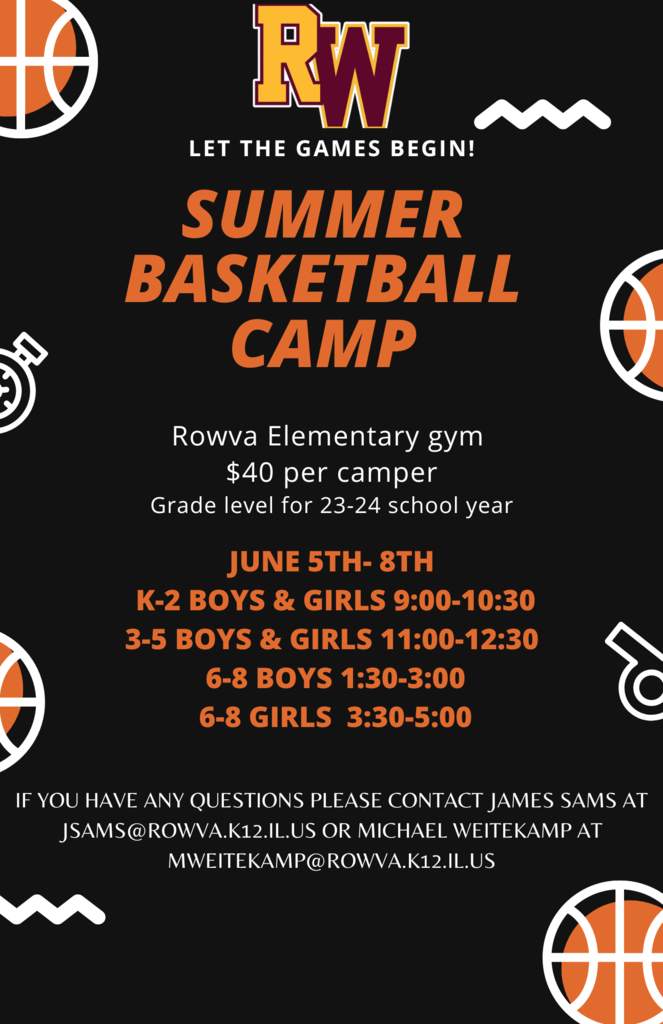 ROWVA Bass Fishing sectional results: Boat 1- Devonte Noel & Mason Empson Alternate- Harlan Mitchell 4th place Received medals for biggest bass and State qualifier alternates Boat 2- Evan Cramer & Sterling Cramer Alternates- Emma West & Brody Lytle 7th place #rowvastrong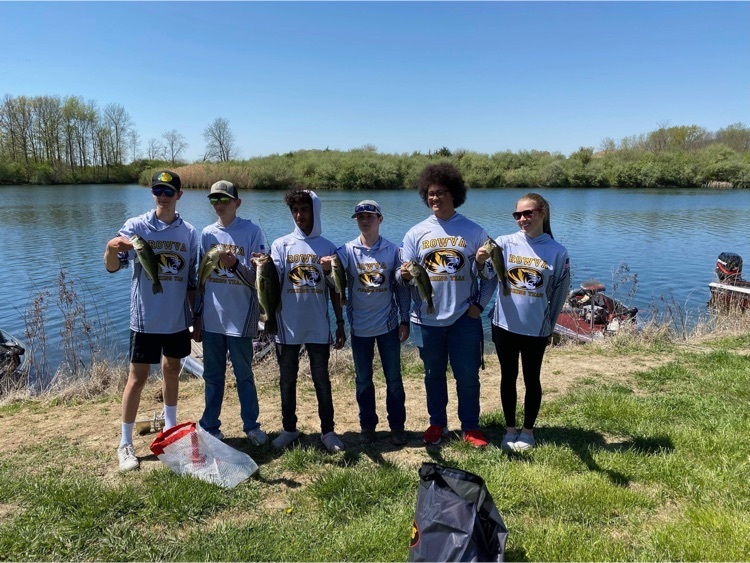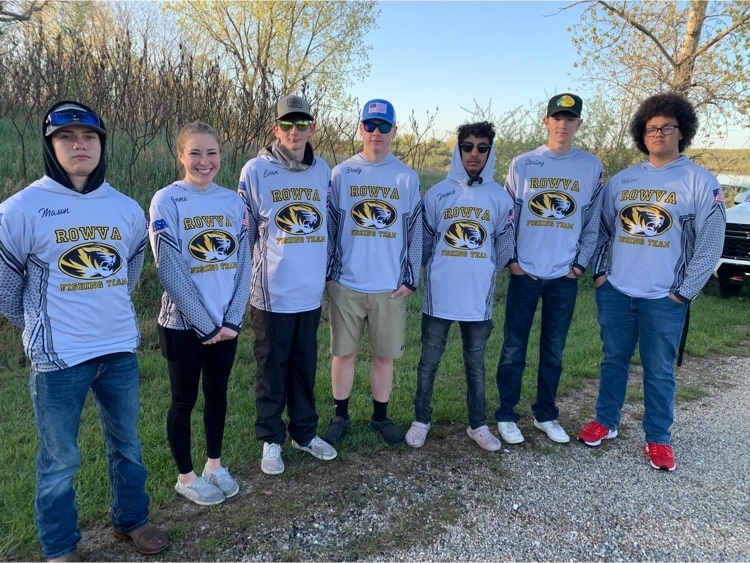 The JV baseball game for today vs A/W in Oneida has been cancelled.

Congratulations to April's Student of the Month, Dwight Anderson!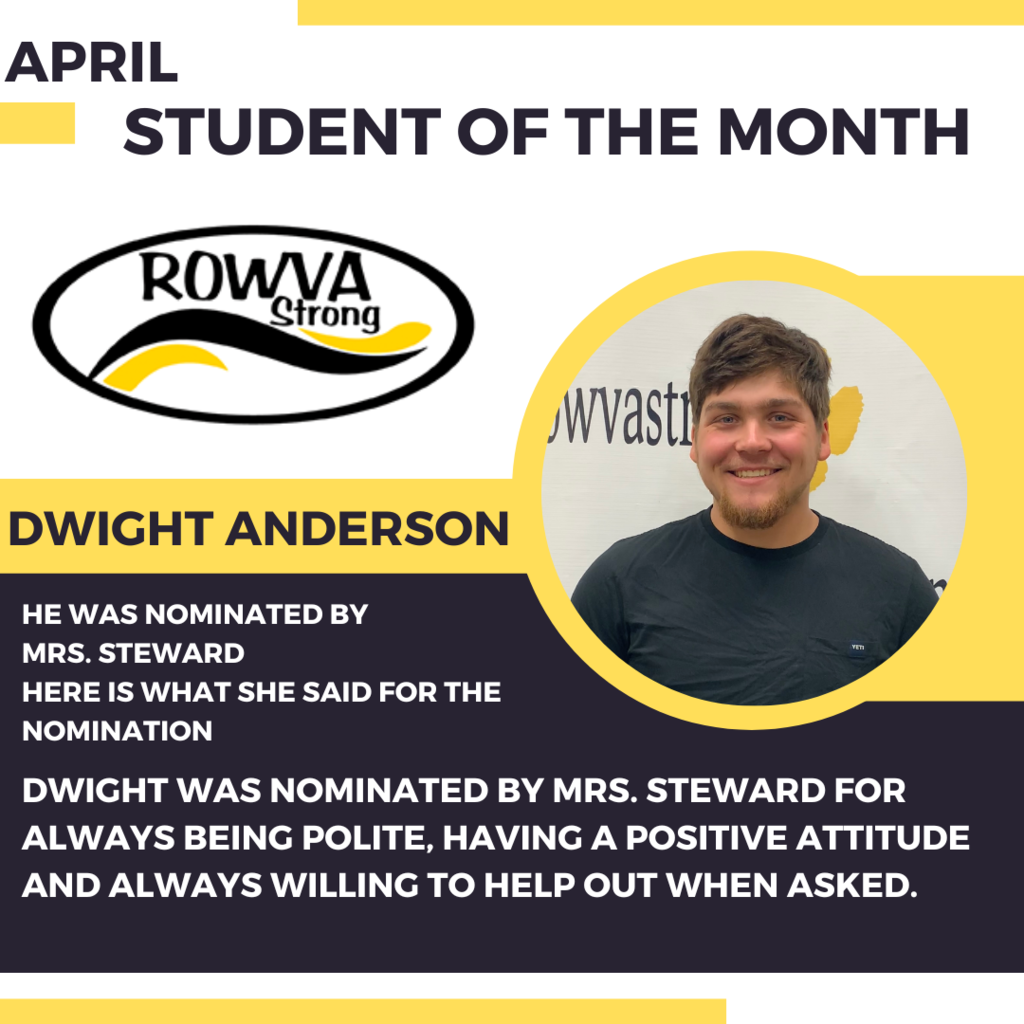 Steve's Route (Bus #8 - Altona Central) will be dismissing at 2:20 p.m. on Wednesday, April 19, 2023. Please contact the office if you will be picking your student(s) up at their regular time instead.

The JH meet in Galva today has been cancelled. There is no JH track practice today, either.

Al junior high and high school athletics for today (April 4th) have been cancelled.

The HS softball game for tomorrow with Kewanee has been moved to Oneida. First pitch is at 4:30.
Due to the timing for potentially dangerous weather tomorrow (March 31, 2023), ROWVA Schools will be dismissing at 1:00 p.m.

RW High School cheerleading tryouts are coming up! Current 8th-11th graders interested in High School cheerleading next year, see the information below!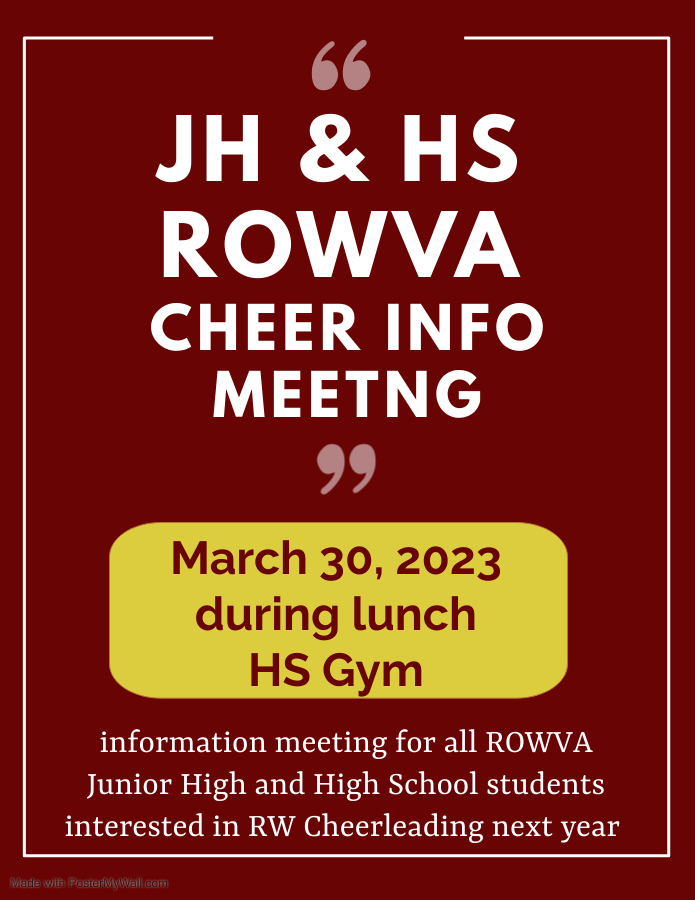 2023-2024 JH cheer tryouts are coming up! Please contact Hannah Sunderland with any questions. #WeAreRW

The HS meet at Wethersfield has been cancelled. The track team will practice after school in Oneida. A Williamsfield yellow bus will bring both the JH and HS teams over for practice.

The RW Cougars baseball team travels to Alleman today at 4:30 for their season opener. The boys and girls track teams compete at Monmouth College in the Titan Indoor Invite. Field event starts at 3:30 and running events start at 5:00. Good luck, Cougars!
Cynthia's Victoria route, Bus #6, has broken down so those students will be picked up later than normal. At this time we are guessing approximately 1 hour.

Just a reminder that Coach Gullstrand will be interviewed on WGIL at 8:40 this morning about Community Night!
Staci's route, Altona west, bus 17, will be one hour late getting picked up this am.