Good luck to RW volleyball tonight in Abingdon!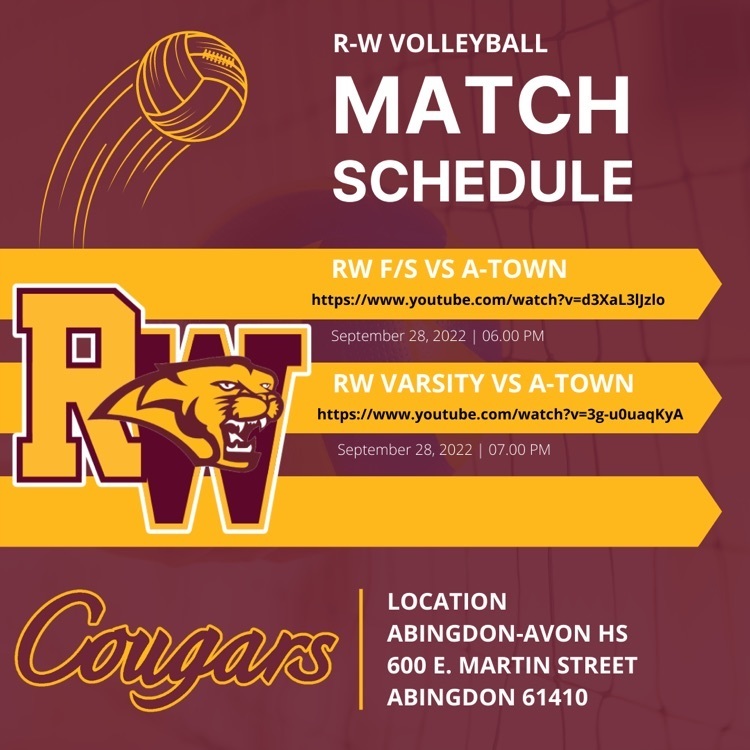 Cougars move to 2-0 on the season. Next up is Macomb in Oneida this Friday at 7:00.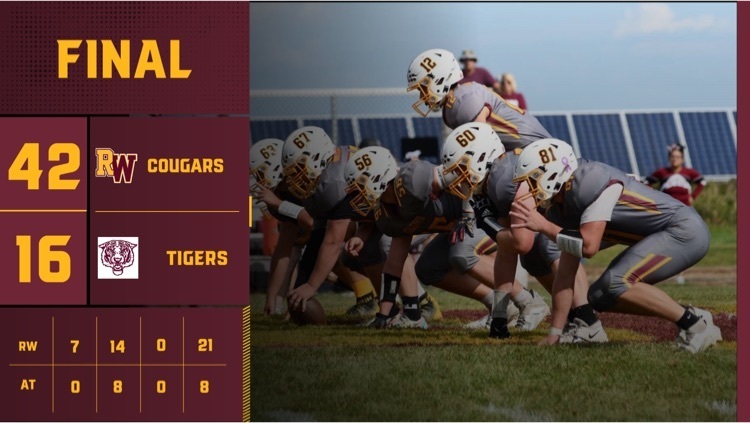 Results from golf and cross county on August 29. Go Cougars! #WeAreRW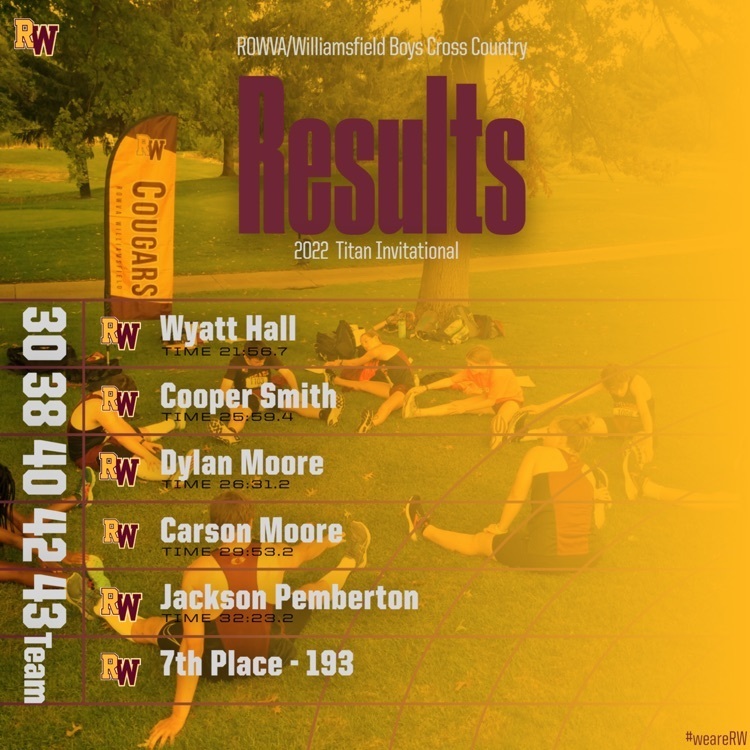 Shout to the RW volleyball team for winning their first two games of the week over Peoria Heights and Elmwood! They play at Delavan tonight. Both the freshman and JV teams are also undefeated so far on their seasons!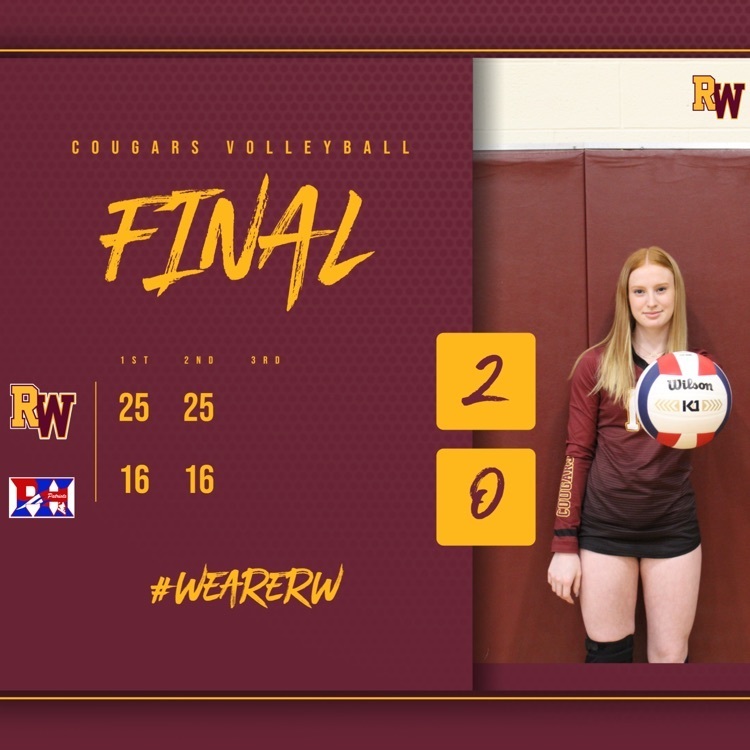 Good luck to Coach DeWitt, Coach Campagna and the XC team as they open their season today!

Big win last night to start the season for the football team. #WeAreRW

Results from golf at Canton yesterday.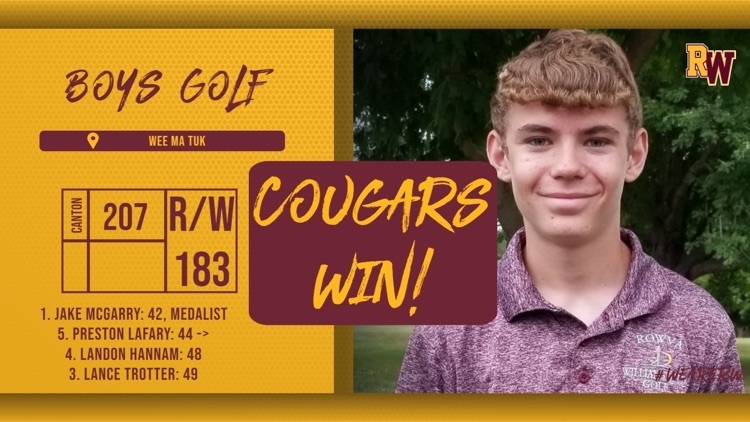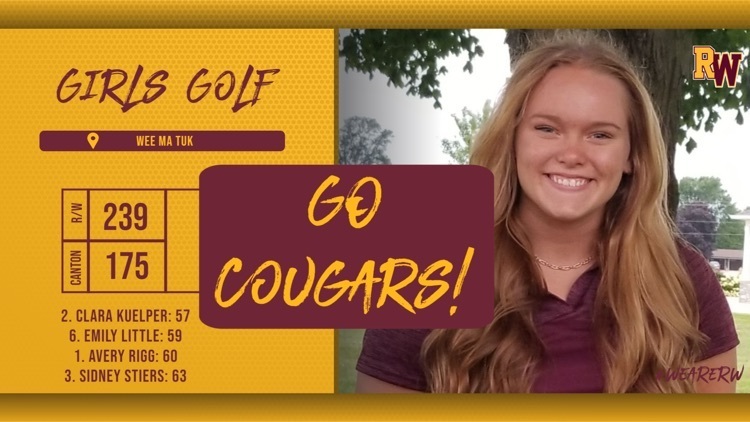 Attention RW JFL families: any RW JFL player that wears their jersey to any home football game this season will get in for free. Hope to see a lot of future Cougars in attendance! #WeAreRW
The breakfast menu for tomorrow has been changed to Biscuits and Sausage Gravy. We are still experiencing supply issues, so please make sure to check the menu each morning. It is posted on Teacherease and on the school website.

RW weekly golf schedule (B/G): Monday at Oak Run Wednesday at WeeMaTuk Thursday at Oak View RW volleyball weekly schedule: Monday @ Brimfield Wednesday vs North Fulton (Billtown) Thursday vs United (Billtown) RW football weekly schedule: Friday vs A-Town (Hall of Fame Night)

RW JH baseball weekly schedule: Monday at Ridgewood Wednesday at Galva Thursday vs United (Oneida) Saturday vs United- B Game (Oneida) RW JH softball: Monday at Galva Wednesday vs A/W (Billtown) Thursday vs Princeville (Billtown) Saturday vs Hollis (Billtown)

There will be a 50/50 raffle done tonight as well. Proceeds will go towards epilepsy awareness. The RW booster club will also have a table set up to purchase t shirts and hats as well as to sign up to become a member.

Meet the Teams will go on tonight RAIN OR SHINE! If it rains, we will move things inside and still proceed from 5:30-8:00. Coach Gullstrand will share out the rain schedule if needed. Reminder: the dinner is a free will donation and admission is a case of water or Gatorade!

Great day for the RW golf team in Kewanee yesterday.

Another good day for RW golf yesterday in Elmwood!

The RW girls golf team competed Thursday this past week at Oak Run against Brimfield. Congrats to Avery Rigg on being the medalist! Go Cougars!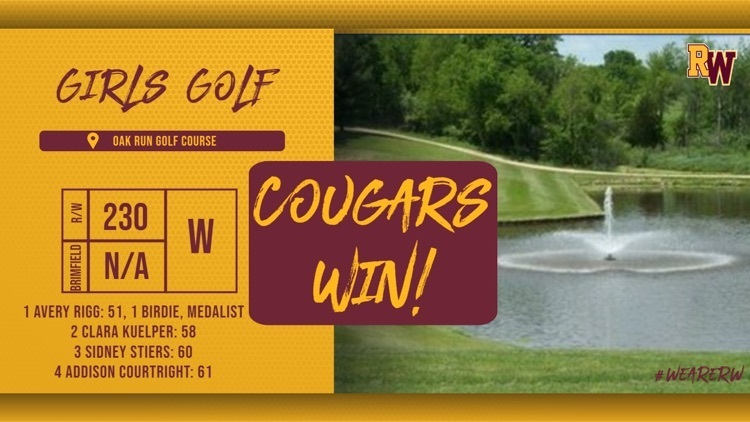 Reminder: this Friday is the RW Cougars Meet the Teams Night! Family friendly event! Come help us recognize the fall sports teams. Dinner will be provided for a free will donation. Admission is a case of water or Gatorade. Hope to see you there! Go Cougars! #WeAreRW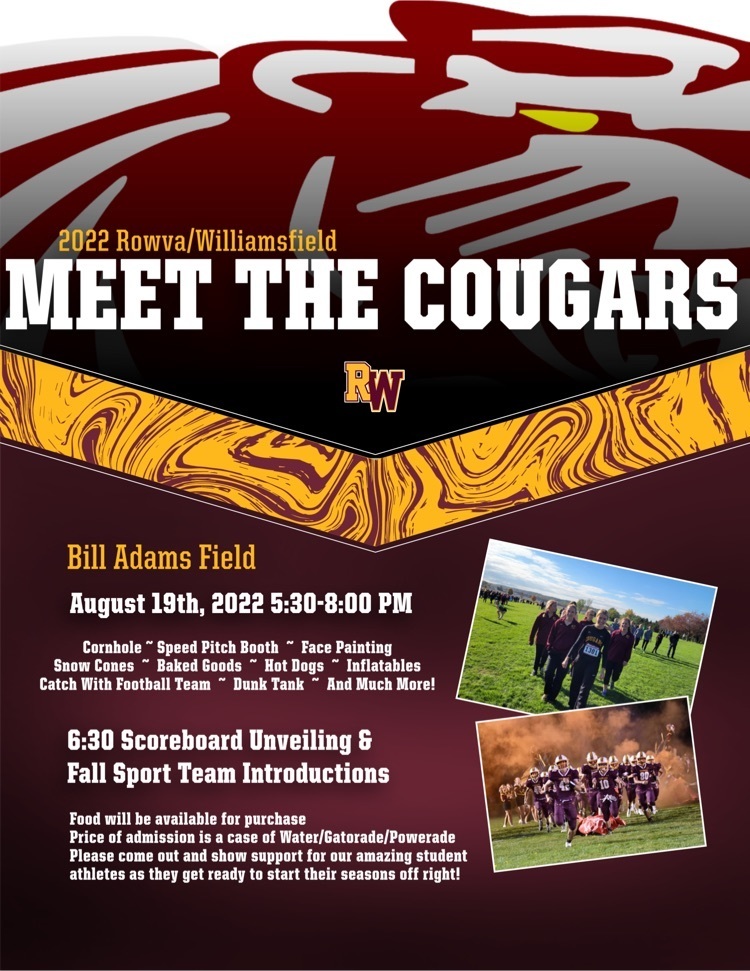 RW boys golf opened the season Thursday with a win over Brimfield at Oak Run. Jake McGarry was the medalist. Go Cougars! #WeAreRW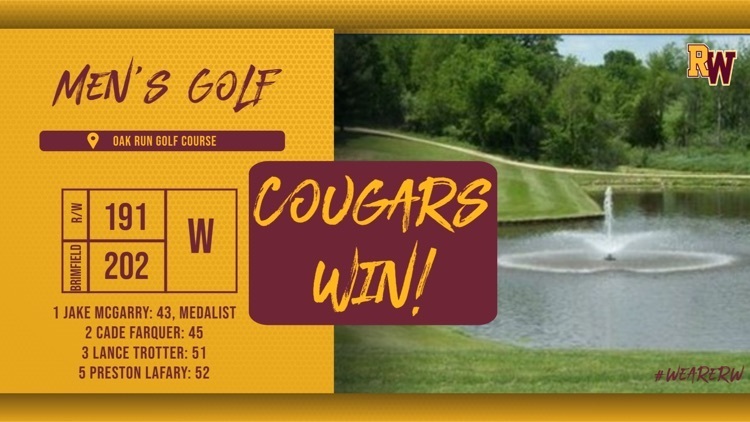 Reminder there is a JH football interest meeting tonight at 6:00 PM. This is for all incoming 7th and 8th graders at both Williamsfield and ROWVA. The meeting will be in the bleachers at the baseball field.