After checking the high school classroom temperatures this evening, and with the projected heat and high humidity tomorrow, we have decided that ROWVA will dismiss at 1:45 p.m. tomorrow, September 3rd. #rowvastrong
ROWVA Junior Class is selling Thrushwoood Meat and Snack Sticks to raise money for Prom 2020. Ask any ROWVA Junior or order on-line and send money to the ROWVA High School Office by Sept 10th. Thank you for support.  
https://forms.gle/xxWUqB3pswpm4YXD9
  #rowvastrong
Jr. High football practice starts Tuesday, September 3rd after school for any students not in fall baseball/softball. Practice will be in Galva. All players must have a current sports physical before participating.
Kindergarten used the new innovation lab to work with #Ozobots and letters today! #rowvastrong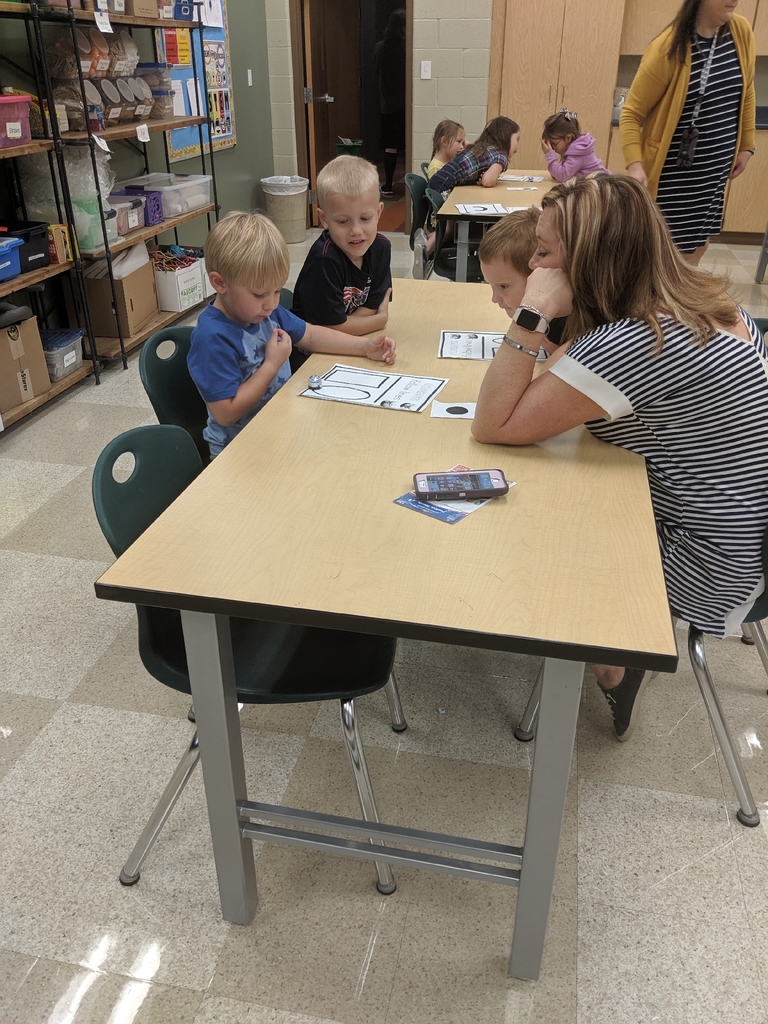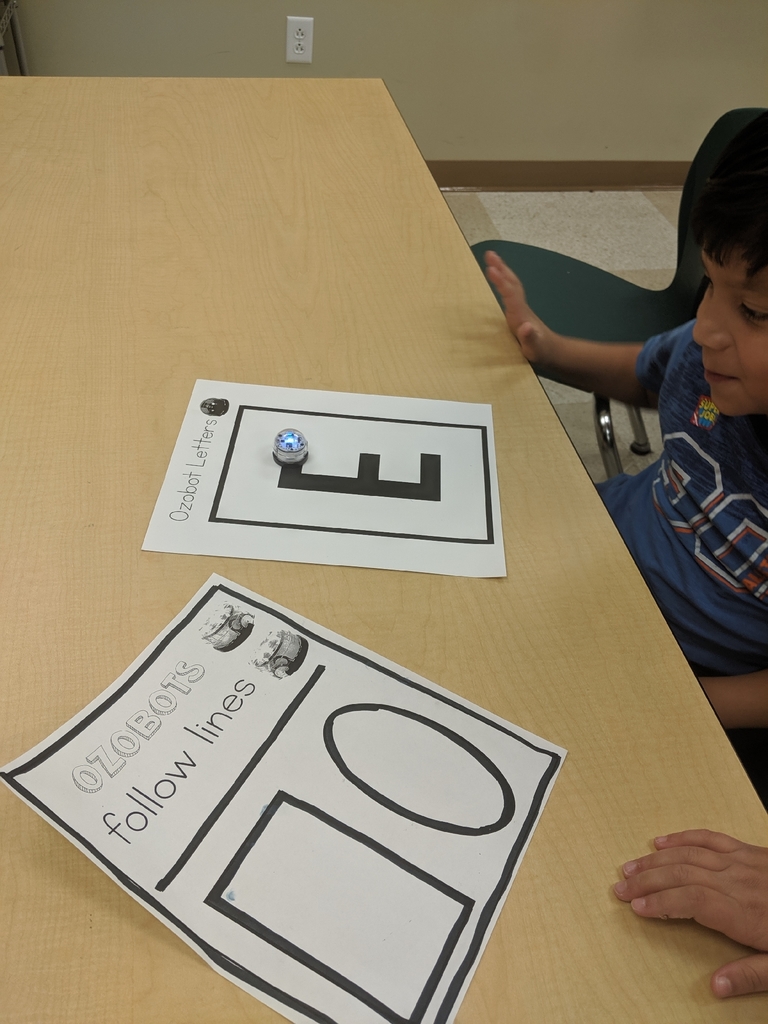 I appreciate everyone's patience while we work on the parking lot. Our goal is to to have it completed today. We are painting arrows to guide everyone in and out of the parking lot and giving all students the opportunity to park in the high school lot if they want. #rowvastrong
There will be an ISAC financial aid presentation on October 3 at 6:30 PM in the LMC focusing on the financial aid process for seniors and their parents. Other students/parents are welcome to attend, especially juniors who may eventually take dual credit classes. The FAFSA opens on Oct. 1st.

Although there was a technical difficulty, Mr. Sornberger still sat down and met with the 2019-2020 House Captains! #rowvastrong #rowvaelem
https://youtu.be/1RiKhN0v-6k
2019 Farm Progress Show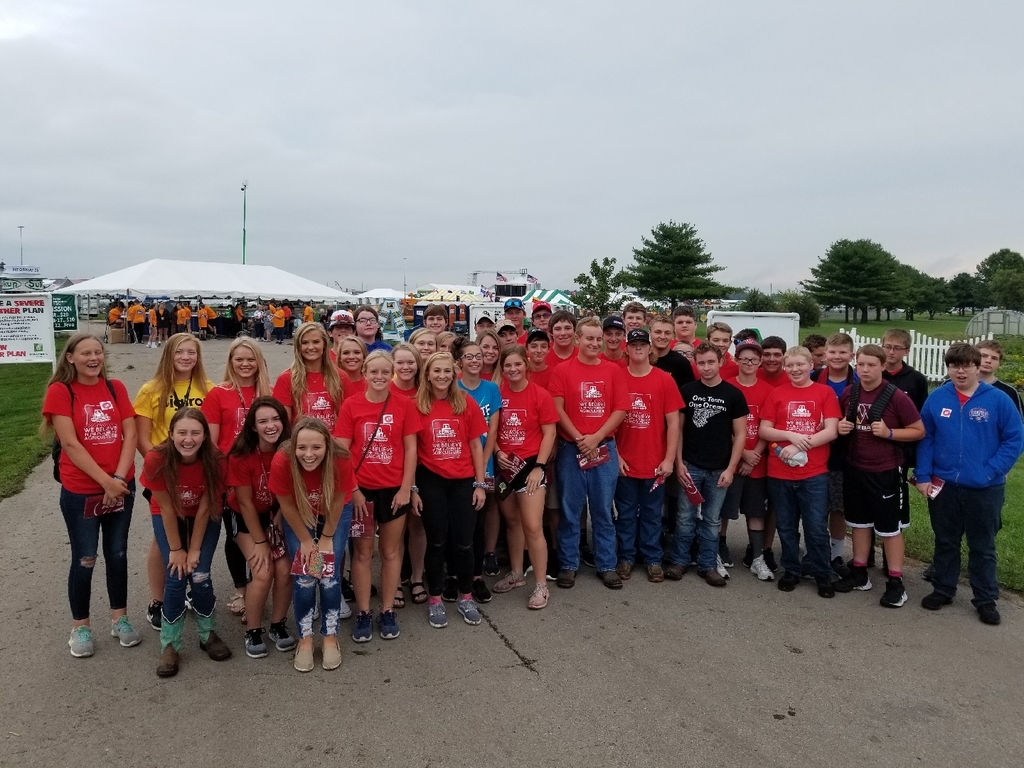 Reminder to elementary parents: the ROWVA Wear order forms from the PTO Fundraiser are due on Friday. No later orders will be accepted so please be sure to turn them in. Thank you!

Reminder to parents of PRESCHOOL students. There will be NO Preschool classes tomorrow due to mandatory staff training. Also, no afternoon PREK on Friday due to 12:45 P.M. dismissal.

Reminder to parents of PM PREK students: Afternoon PREK students do not have class on Friday, August 30th due to 12:45 P.M. dismissal.
Parents, community members, alumni, friends: How do you use math in your career? Please help our students see how they will use math in the future by responding to this Flipgrid. We plan to show the videos next week in AP. #rowvastrong
https://flipgrid.com/932f91c4
REMINDER TO HS STUDENTS: We will be lining the parking lot at the high school tomorrow. Please park in the sophomore lot tomorrow. Thank you for your cooperation. #rowvastrong

Parents of PRESCHOOL students... Please remember to mark your calendars! There will not be any preschool classes on Wednesday, August 28th due to Preschool Staff training.

Reminder to elementary parents: HOUSE shirt order forms are due TOMORROW morning and no late orders will be accepted. Thank you!

The ROWVA faculty will face off against the volleyball team in a scrimmage tonight in the high school gym at 6:30! Come out to cheer on your ROWVA Tigers! Who will win? #rowvastrong

The ROWVA elementary house captains had fun creating this welcome back video in their captain training! #rowvastrong
https://youtu.be/sEBh0OCpV-c
JH baseball schedule change! Tomorrow's JH baseball DH vs Stark County will now be played in Wyoming. Still a 4:30 PM start. The JH softball game scheduled for Wednesday will also be moved to Wyoming at 4:30. #rowvastrong