ROWVA Elementary students recently wrapped up the American Heart Association's Kids Heart Challenge in Mrs. Clark's PE class. The school goal was to raise $3,000, and the students blew that away by raising a total of $5,007.34! The top raising class was Mrs. Ferry's Kindergarten class! In order to help motivate students to get donations, Mrs. Clark provided benchmarks on the way to the goal:
For raising $200, the students got to have a dance party in the gym before school!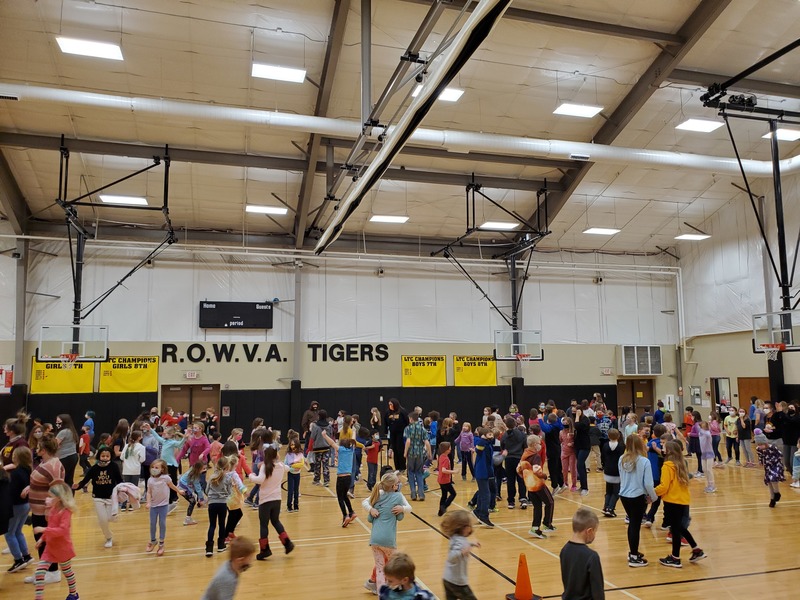 For raising $500, students got to tape Mrs. Clark to a mat!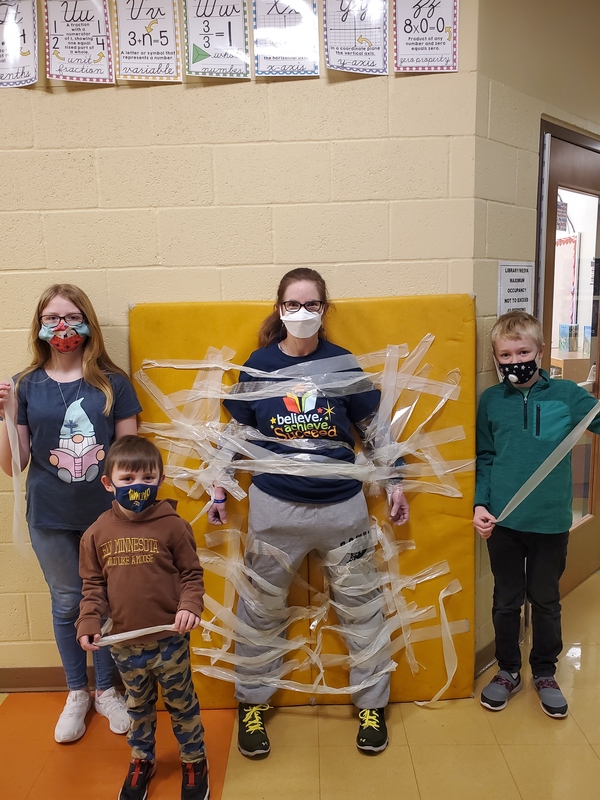 For raising $1,000, students got to silly string Mrs. Danner!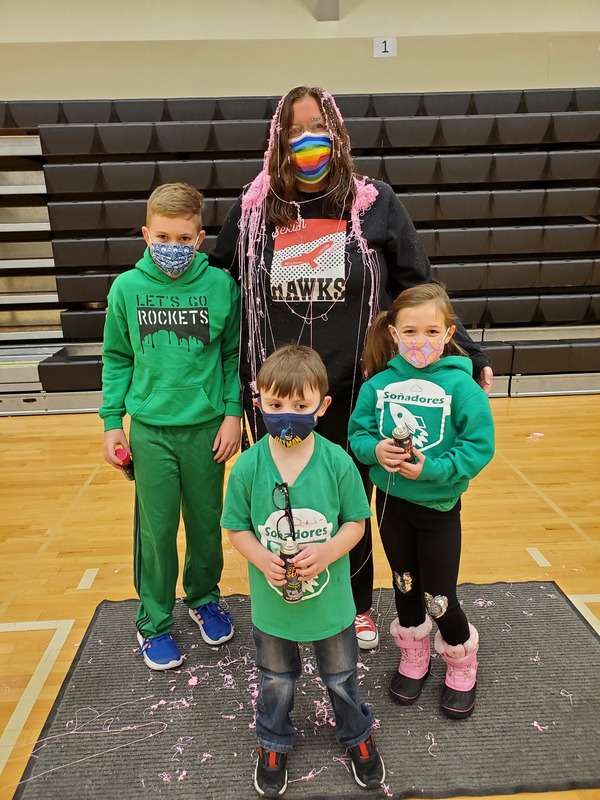 For raising $2,000, students got to throw a pie at Mrs. Clark!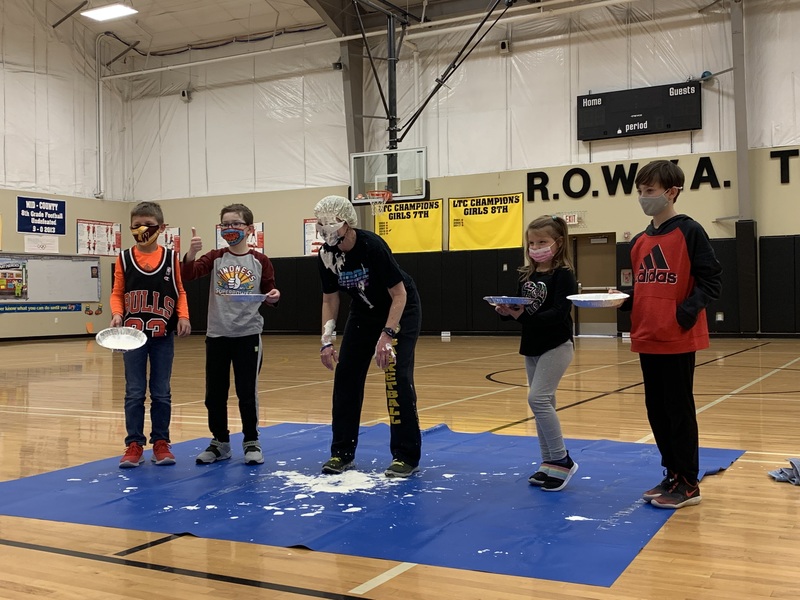 Finally, for raising $3,000, each student who received donations got to put tickets into teachers' buckets to determine who would participate in scooter races. The winning teachers were Mrs. Libby, Mr. Ordaz, Ms. Johnson, Mrs. Grant, Mrs. Carlson, and Ms. Sexton!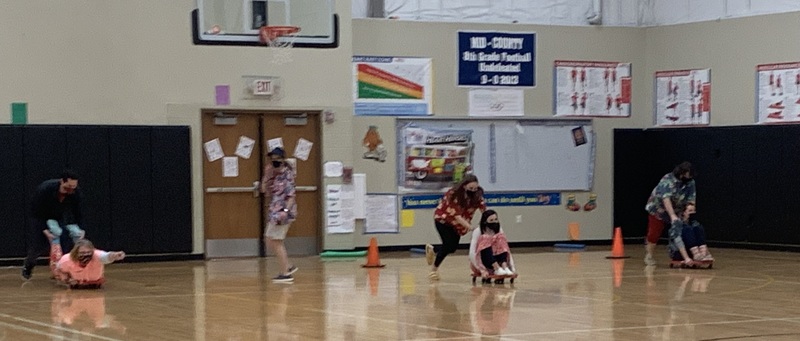 Thank you to the #ROWVAstrong community for helping make this such a huge success! We had a lot of fun while raising money for a great cause!