EDIT MAIN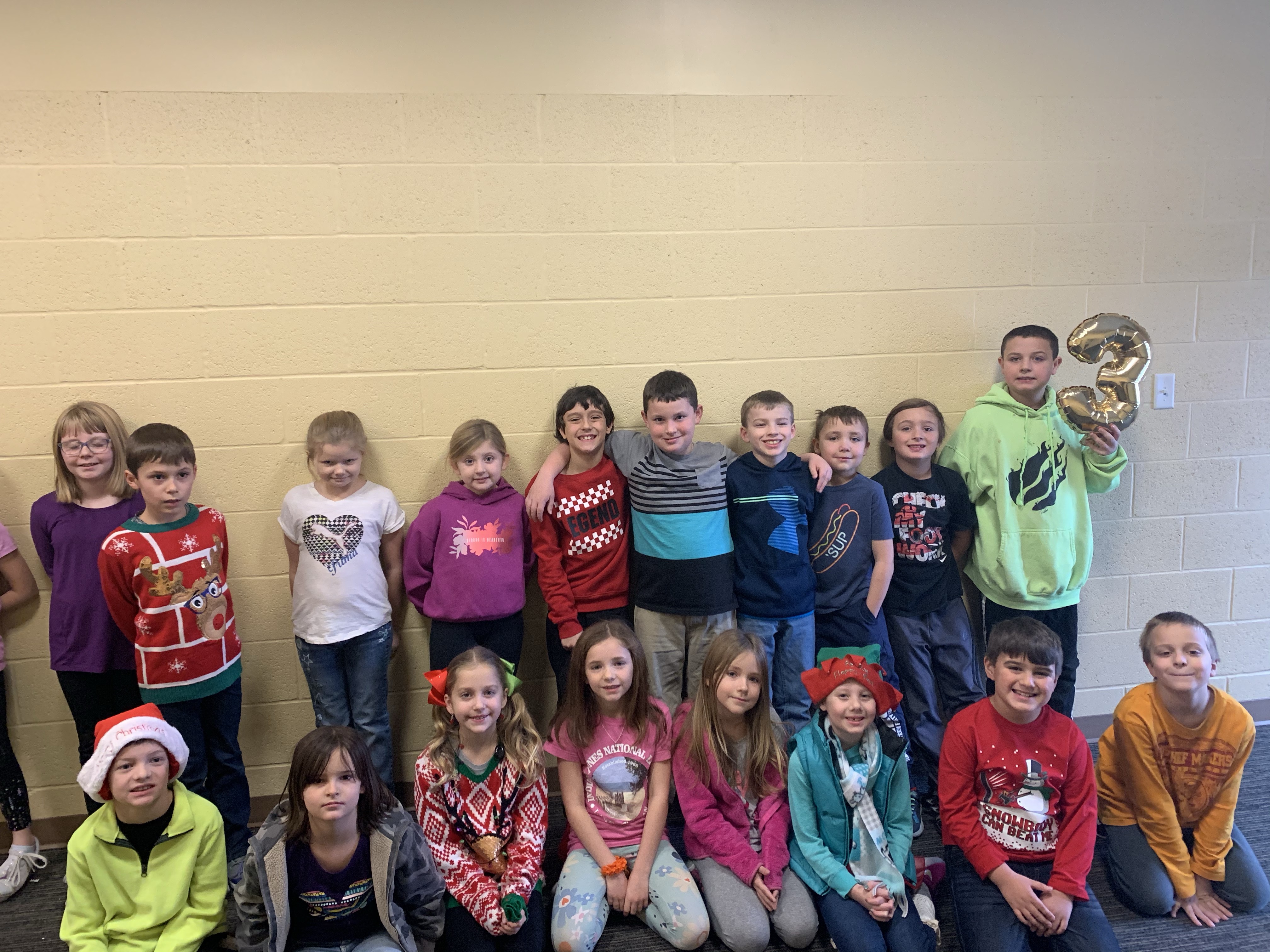 Classroom spotlight week 9
Miss Johnson's third grade
About Miss Johnson
2nd year teaching
Received bachelor's degree from Western Illinois University
She is trying more activities with Chromebooks into lessons as she becomes more 1 on 1 along with stem activities.
Her favorite sports team is the Chicago Cubs.
Student Interviews
What is something you want to learn in third grade?
Cyren said he wants to learn how to divide.
Carmell said she wants to learn history.
What is something Miss Johnson does that makes you smile?
Cyren said when Miss Johnson tells jokes.
Carmell said when she's really funny.
Class Favorites
Favorite Subject
Math - 8
Science - 2
Social Studies - 0
Reading - 2
Language Arts/Spelling - 0
PE - 7
Music - 0
Favorite Drink
Water - 2
Milk - 1
Orange Juice - 1
Apple Juice - 0
Pop - 10
Hot Chocolate - 3
Favorite Restuarant
Buffalo Wild Wings - 3
Steak n' Shake - 3
Crazy Buffet - 2
Culver's - 1
McDonald's - 6
Dairy Queen - 4