EDIT MAIN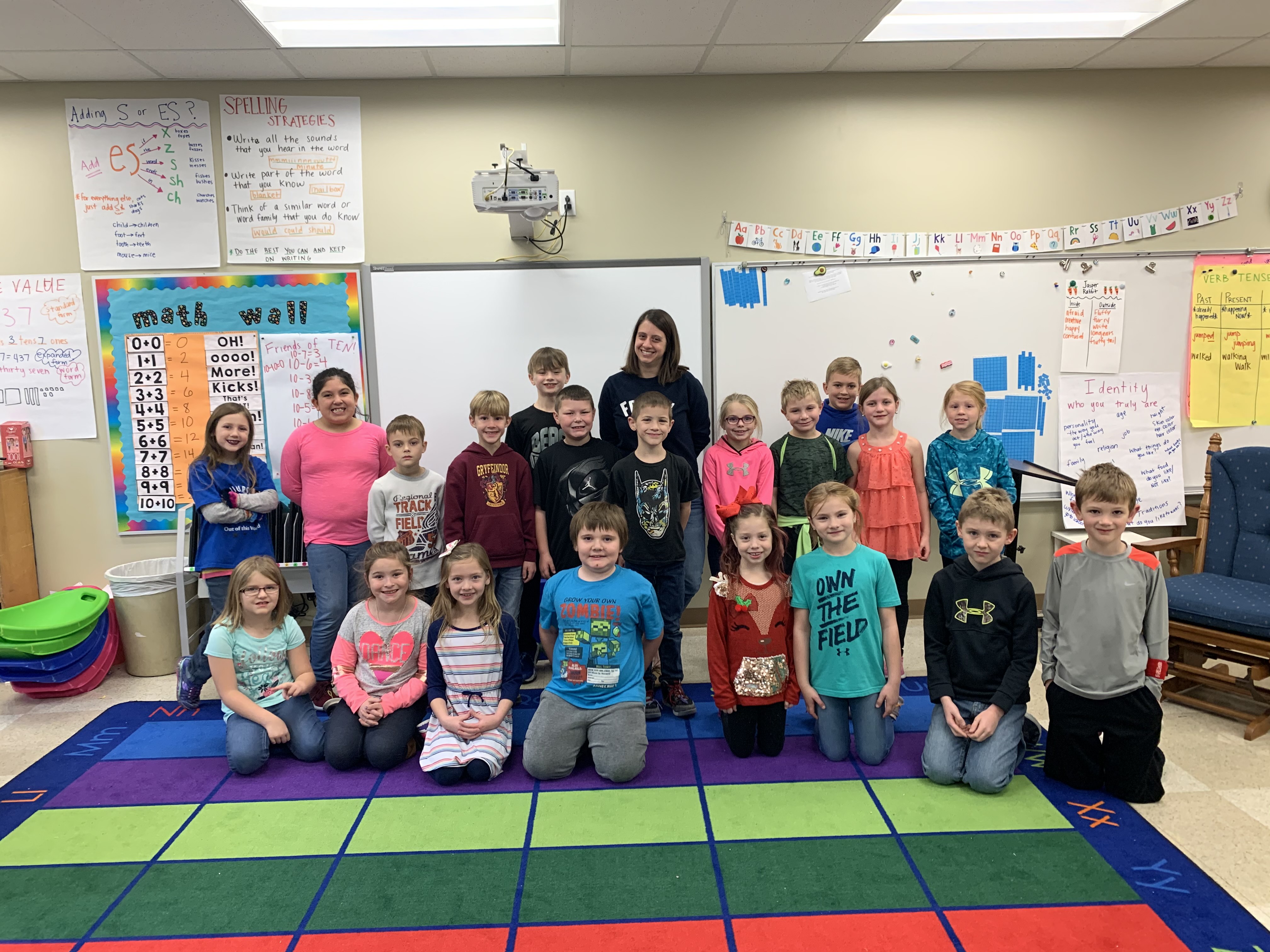 Classroom Spotlight week 8:
Mrs. Arch's second grade
About Mrs. Arch
13th year teaching
Received bachelor's from Knox College and master's from Western Illinois University.
This year she is working on mindfulness. She is working on emotions, how to calm down when we're upset, breathing techniques, and stretches. She's also doing mystery guest readers. She asked students' families and friends to share a book with the class. The kids love it.
Her favorite vacation before having kids was going to Europe and visiting Italy, Germany, France, the Czech Republic, and Switzerland. Her favorite vacation with kids was going to Colorado to see her brother.
Student Interviews
What is something you want to learn ing 2nd grade?
Tate said to write in cursive.
Mackenzie said to create stuff.
What is something Mrs. Arch does that makes you smile?
Tate said when Mrs. Arch does funny things like sing something then dance.
Mackenzie said when she gives everyone surprises and when she's funny.
Class Favorites
Favorite Subject
Math - 4
Science - 1
Music - 7
PE - 4
Language Arts/Spelling - 2
Social Studies - 0
Reading - 1
Favorite Food
Pizza - 1
Hamburger - 0
Tenderloin - 1
Ice Cream & Cake - 13
Fruit - 2
Spaghetti - 2
Mac n' Cheese - 0
Favorite PE Game
Dodgeball - 7
Basketball - 5
Kickball - 0
Skunk Tag - 1
Stations - 2
4 Corners - 4