EDIT MAIN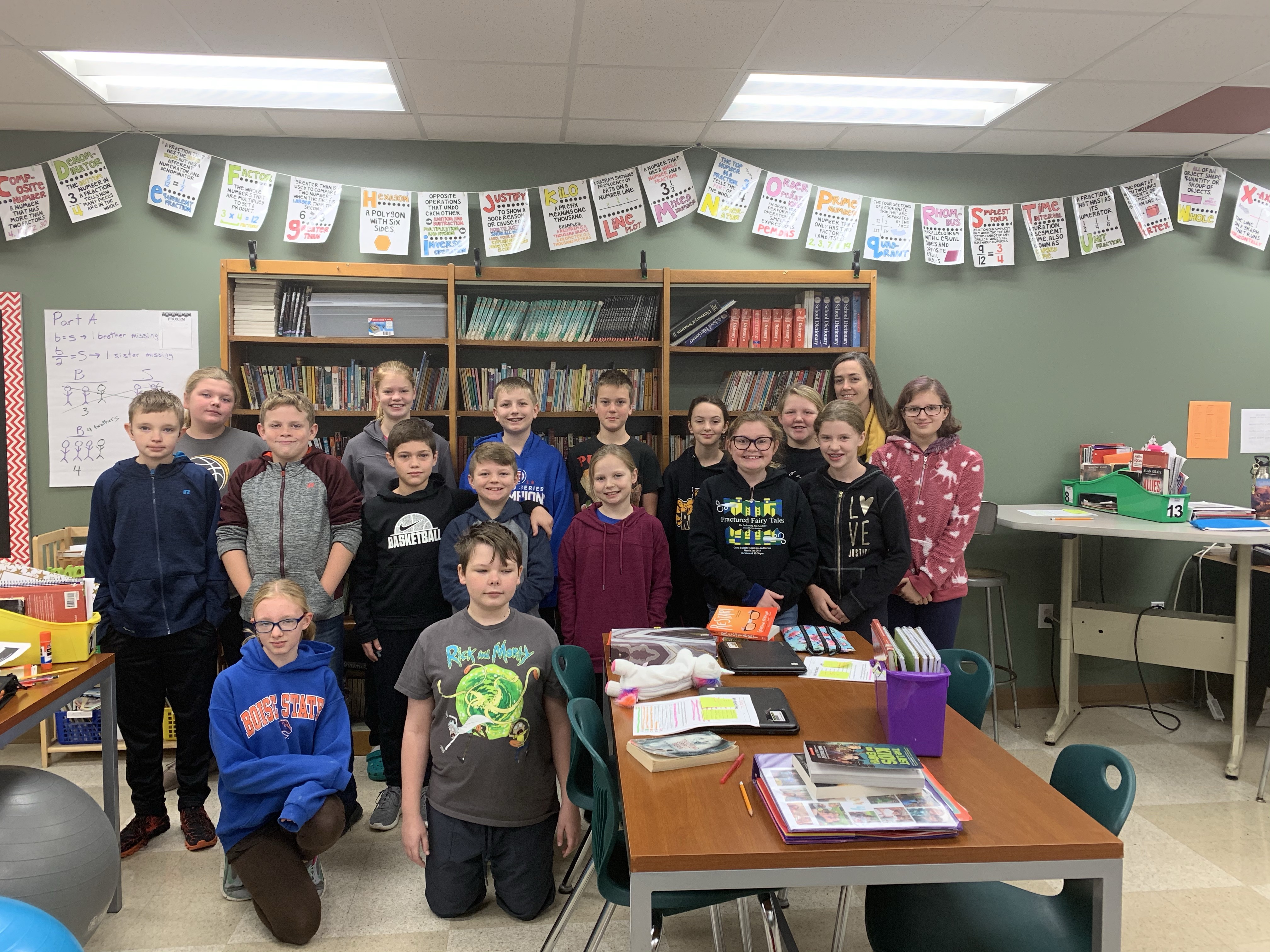 Classroom spotlight week 5:
Mrs. Walden's sixth grade
About Mrs. Walden
She has been teaching for 15 years.
Received teaching degree from Knox College
She is trying out math problem of the week. She says it has really challenged the kids' thinking
Her favorite restaurant Iron Spike.
Student Interview
What is something you want to learn?
Megyn said she wanted to learn how to divide decimals.
Drake said how to do algebra.
What is the most memorable activity you have done this year?
Megyn said math centers.
Drake said playing dodgeball for Pie Rewards.
Class favorites
Favorite Subject (That's Not Recess)
Math - 5
Science - 2
Social Studies - 2
Reading - 3
Music - 0
PE - 4
Favorite Book Series/Author
Harry Potter - 1
I Survived - 2
Amulet - 4
Diary of a Wimpy Kid - 2
Dork Diaries - 1
I Funny - 0
Alan Gratz - 6
Favorite Drink
Water - 4
Milk - 1
Juice - 0
Pop - 7
Energy Drinks - 1
Gatorade - 1
BodyArmor - 2