EDIT MAIN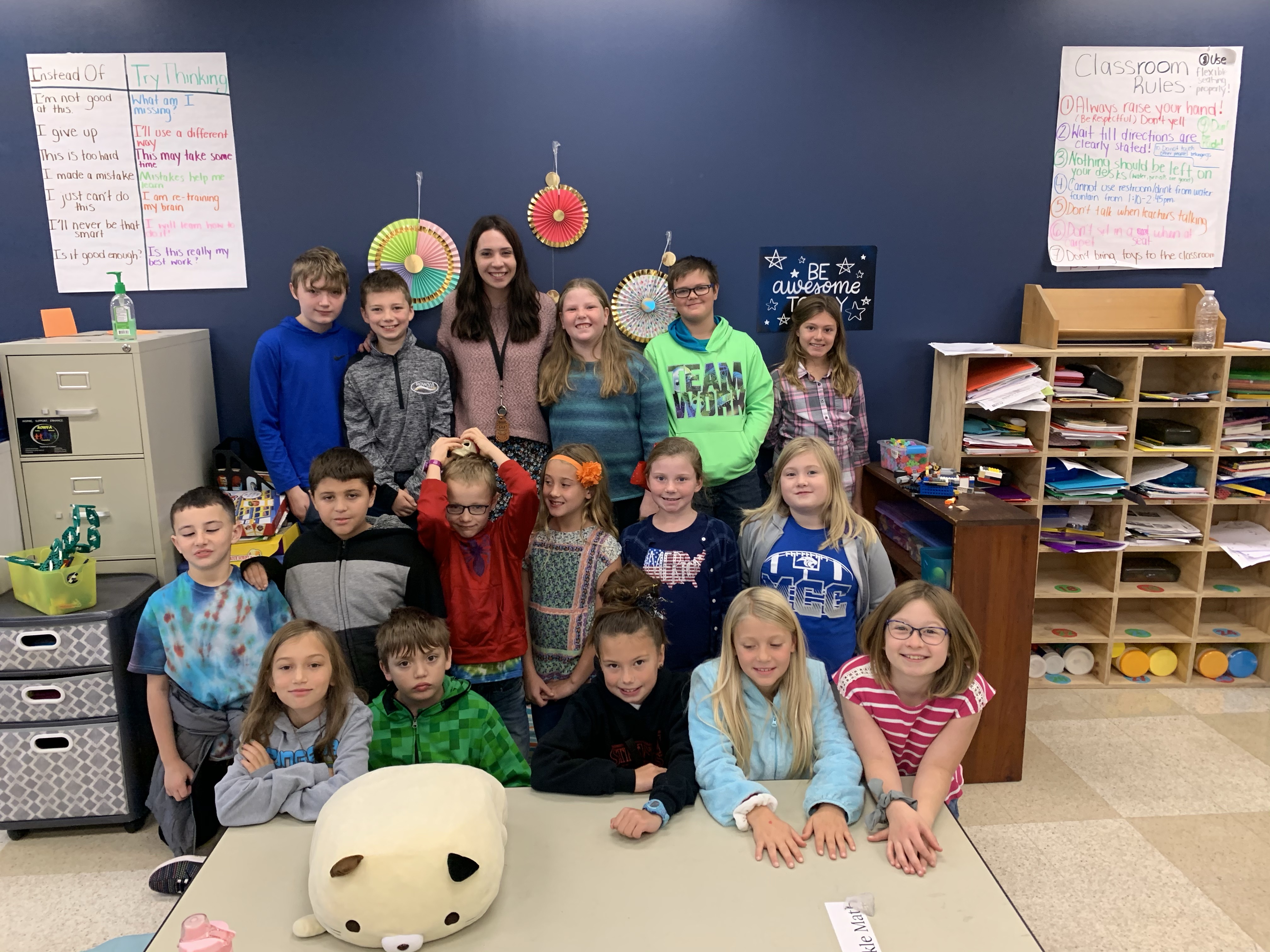 classroom spotlight week 3:
Miss Kuczynski's fourth grade
About Miss Kuczynski
1st year teaching
Received teaching degree from Knox College
She's trying out flexible seating.
Her favorite vacation was to Poland to see family
student interviews
What is something you want to learn in fourth grade?
Paige said, "Every capital of every state."
James said what zero divided by zero is.
What is your favorite thing you've done this school year?
Paige said when she got a piece of candy.
James said when he got to bring his stuffed animal to school.
class favorites
Favorite subject (that's not recess)
Math - 4
Social Studies - 2
Science - 4
Reading - 0
PE - 6
Music - 0
Favorite Book
Front Desk - 2
Dragons of Tacos - 12
Little House on the Praire - 1
Shiloh - 1
Favorite PE Game
Dodgeball - 1
Kickball - 1
Gatorball - 9
Matball - 2
Spider ball - 0