EDIT MAIN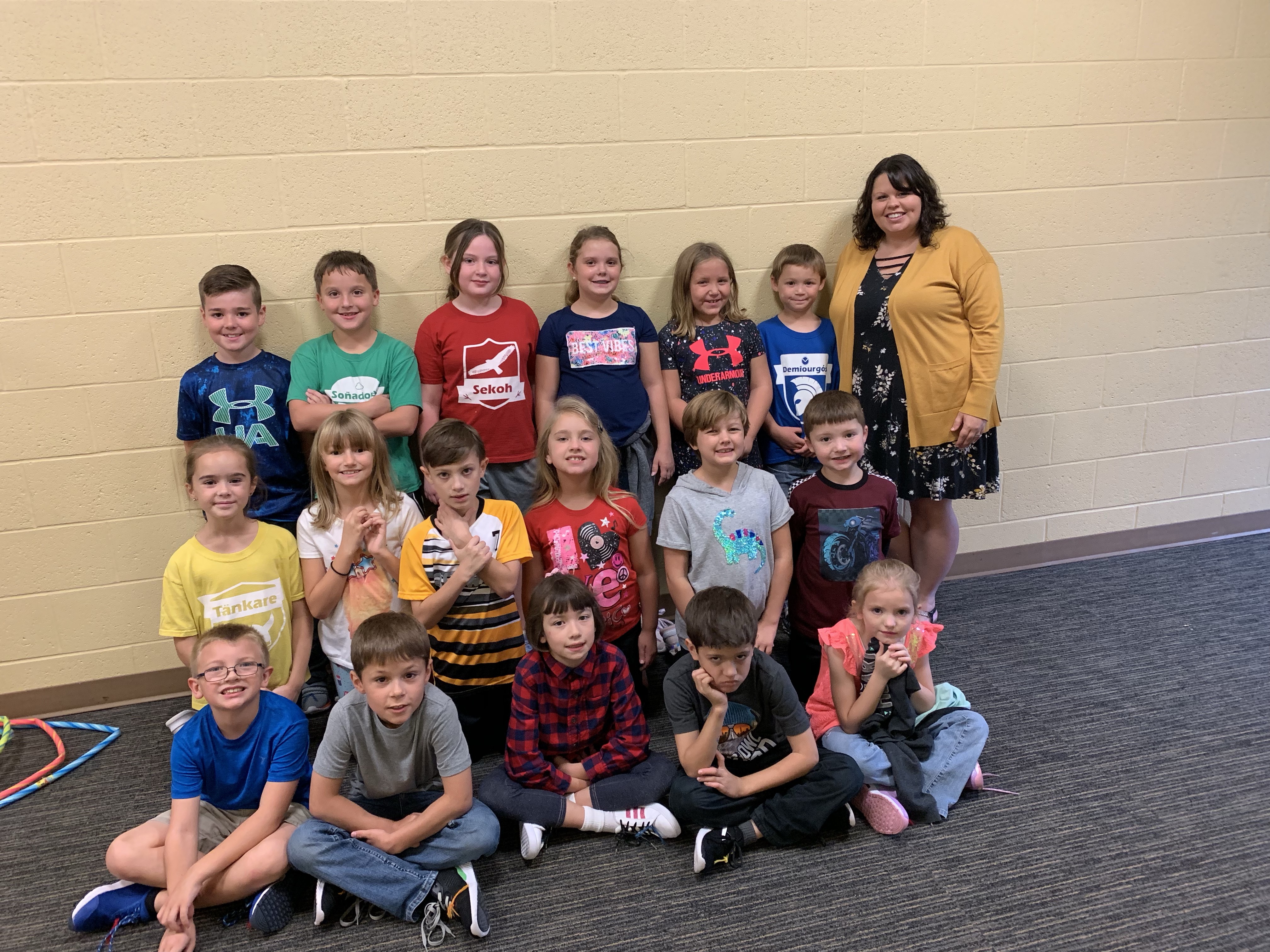 Classroom spotlight week 2:
Mrs. Trone's third grade
About Mrs. Trone
9th year teaching
Received Bachelor of Elementry Education from Monmouth College and master's at Western Illinois University
She wants to try math centers, use the innovation lab to complete STEM challenges, and use robots to practice coding.
She does not have a favorite sports team, but her husband is a Cubs fan.
Student interviews
What do you want to learn in 3rd grade?
Clover said she wants to learn how to divide.
Waylon said he wants to learn how to build stuff.
What is the most exciting thing you've done this year?
Clover said building a beaver dam.
Waylon said tub time.
Class favorites
Favorite subject (that is not recess):
Math - 2
Music - 6
PE - 5
Science - 4
Social Studies - 1
Spelling - 1
Favorite color:
Blue - 9
Green - 1
Purple - 1
Pink - 3
Red - 3
Orange - 1
Yellow - 0
Favorite Cafeteria Food
Pizza - 8
Taco Haystack - 2
Crispito - 2
ROWVA Rib - 1
Chicken Patty - 3
Hamburger - 2