EDIT MAIN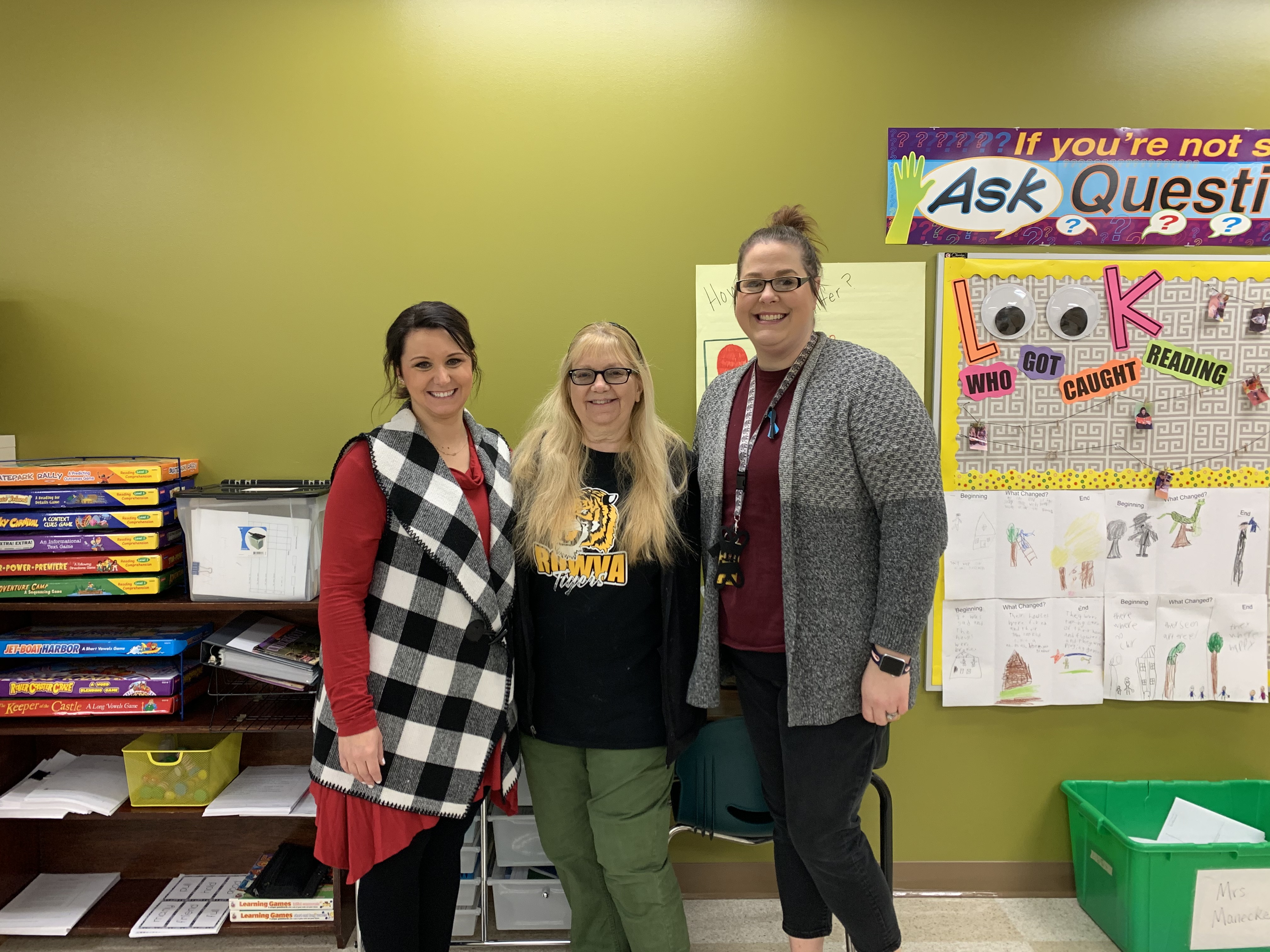 Week 11: STRIPE
What does STRIPE mean?
Students and Teachers Reading Instruction Promotes Excellence
How long have you been teaching STRIPE?
Mrs. Manecke has been teaching for 13 years, but this is her 7th in STRIPE.
Miss Annette has been teaching STRIPE for 17 years.
This is Miss Jessica's first year in STRIPE.
What is something new you are trying?
The STRIPE program is trying to incorporate more center work and whole-class review stations/lessons. They have also developed having each STRIPE teacher teach something different to show different focuses.
What is your favorite snack?
Mrs. Manecke said Sour Patch KIds and salty snacks.
Miss Annette said Three Musketeers and Kit Kats.
Miss Jessica said Pizza Pringles.