EDIT MAIN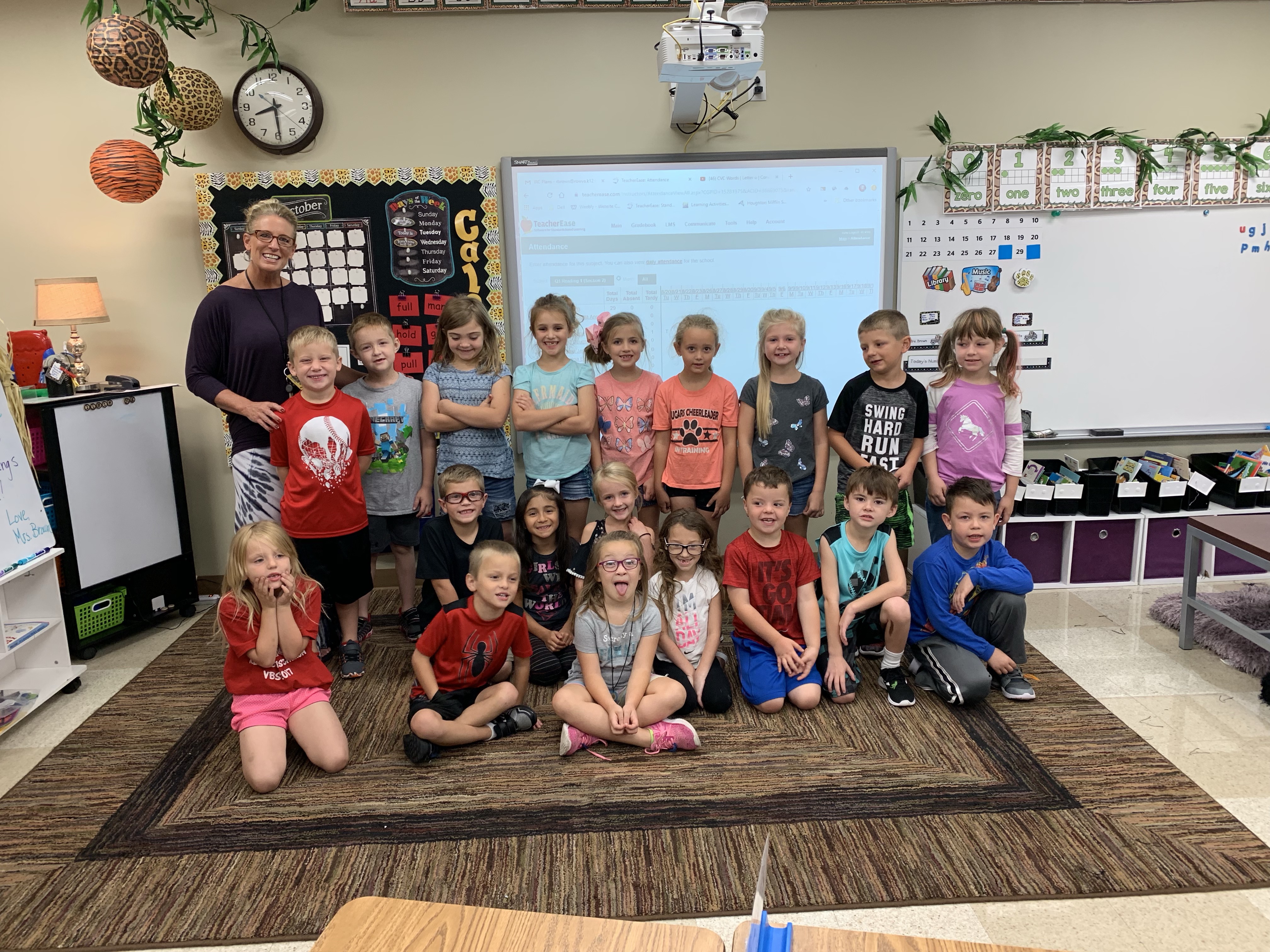 Classroom Spotlight Week 1: Mrs. Brown's 1st Grade
About Mrs. Brown
17th year teaching
Received bachelor's degree from Franciscan University (now known as Ashford Univesity). She also received her Master's of Teaching and Learning with Technology from Ashford University.
She is trying to use Chromebooks as stations, use Dot and Dash, and do more STEM activities with innovation lab.
Her favorite restaurant of all time is GW Fins in New Orleans. Connected is her favorite restaurant in the area.
Student Interviews
What are you excited to learn in 1st grade?
Violet said she wants to learn multiplication.
Cooper said he wants to learn math.
What is something Mrs. Brown does that makes you smile?
Violet said when Mrs. Brown reads Junie B. Jones.
Cooper said snack time.
Class Favorites
Favorite subject (that is not recess):
Music - 1
PE - 2
Science - 9
Art - 3
Reading - 4
Favorite Drink:
Milk - 2
Water - 3
Pop - 12
Apple juice - 1
Bug Juice - 1
Favorite Sweet Treat:
Cake - 2
Cookies - 3
Brownies - 4
Candy - 4
Ice Cream - 5
Donuts - 1