EDIT MAIN
Welcome to ROWVA District 208
The ROWVA School District is located in Oneida, Illinois, and houses ROWVA Central Elementary (Pre-K -6) and ROWVA Jr.-Sr. High School (7-12). The ROWVA district is comprised of the communities of Rio, Oneida, Wataga, Victoria, and Altona. ROWVA is a Future Ready District. Future Ready focuses on continuous improvement in all areas of the district. The goal is to never stop improving. None of this could be possible without the hard work and dedication of the faculty, staff, students, and administration. ROWVA prides itself on innovation. At the 2019 Illinois Computing Educators Conference in Schaumburg, Illinois, ROWVA presented on what innovation looks like from a small rural perspective. The conference reinforced all the steps that have been taken by teachers in the classroom to provide quality instruction for our students.
In our community, support for the school is unparalleled. The ROWVA Public Schools Foundation and the community alumni base single handedly funded a brand new high school chemistry lab. Money raised for this project came in at $161,000. The new chemistry lab will be operational at the beginning of the 2019-2020 school year and will benefit the students of the ROWVA School District for years to come. A huge thank you from myself to the community for all of your support.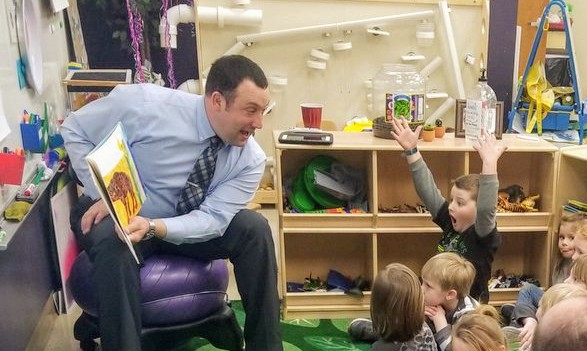 Since I was a child, I have always had a connection to ROWVA. My father always discussed the awesome educational experience that he had in the ROWVA School District. My grandmother was in the first graduating class of ROVA High School in 1949. My aunts, uncle, and cousins all attended the ROVA/ROWVA School District, and my grandfather spent years serving the district on the ROVA School Board. Although I am not an alumnus, I have spent plenty of hours visiting family for ROWVA sporting events and graduations. To me, this area has always felt like home. I have been the superintendent of the ROWVA School District for five years, and I cannot be more excited to continue my educational journey with the support of the communities that make up ROWVA School District.
If you would like to become a part of our #rowvastrong family or have questions about all things ROWVA, please give me a call at the ROWVA Unit Office (309) 483-3711 or by email jsornberger@rowva.k12.il.us.
Yours in Education,
Joe Sornberger